Customer Service and F.A.Q.s
Keep Posted is committed to providing a valuable, affordable, and fair service to all our customers. Strict quality standards are upheld to ensure a beautiful display for the public. We do not provide censorship of any kind.
---

F.A.Q.'s
What do you do with my posters?
Posters are displayed on a monthly rotation and are distributed daily. When your poster is received it takes 3-4 weeks for complete distribution.

Where are the posters displayed?
Routes go as far North as Edmonds, as far South as Tacoma, East to Issaquah, and are centralized in Seattle. Posters are heavily distributed in the neighborhoods between Pioneer Square and Greenlake.

Do you display outside or on telephone poles?
We do not post on telephone poles, but do occasionally post outside. Most of our display locations are indoors in a reserved space where the display will remain unharmed for the duration of our distribution cycle (4 weeks).

How far in advance do I need to deliver posters to you?
The service handles 50 - 100 clients simultaneously and is built around the needs of the Seattle Theatre Community. The majority of our clients typically have shows lasting 3-4 weeks.

For this reason, we ask for posters to be dropped off 6 weeks in advance for one-day events, 4 weeks in advance for plays or ongoing performances.

How many posters do I need?
Our routes can utilize up to 450 posters depending on the coverage you want.

For an 11x17 inch poster we need 225 posters to cover all our Seattle and Eastside routes.

For larger posters (18x24 in.) we need 300 posters to cover all our Seattle and the Eastside routes.

150 posters is what is required to cover inner city routes (Pioneer Square to Greenlake).

Additional routes may be added to your distribution package: King County Library (23 posters for $5.75 additional charge) and Tacoma routes (up to 100 posters at regular rates).

How do I get my posters to you?
Deliver All Promotional Materials to:

Lake Union Mail
117 East Louisa St
Seattle, 98102
206-329-1468

Located on East Louisa Street, one door in from the corner of Eastlake and East Louisa street. Just west of Louisa's Bakery, in the Eastlake neighborhood of Seattle.

Double parking in front is fine for a quick drop-off.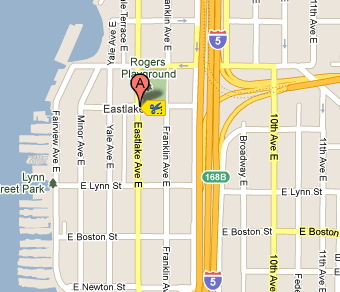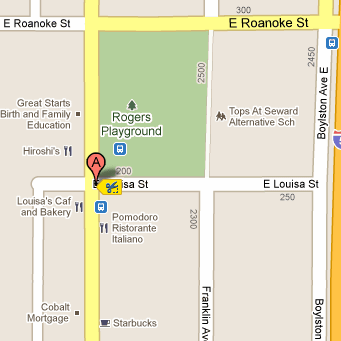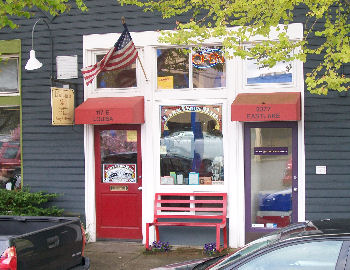 ---



Drop-off Hours:

Weekdays 9:00 a.m.- 6:00 p.m.
Weekends 10:00 a.m.- 3:00 p.m.



This is a safe place to leave your posters for daily pick-up (we pickup at 7:30 a.m.).

Please limit bundles to 40 lbs. each.